Second Wave 3 Piece Light Panel Kit - Adjustable Color Temps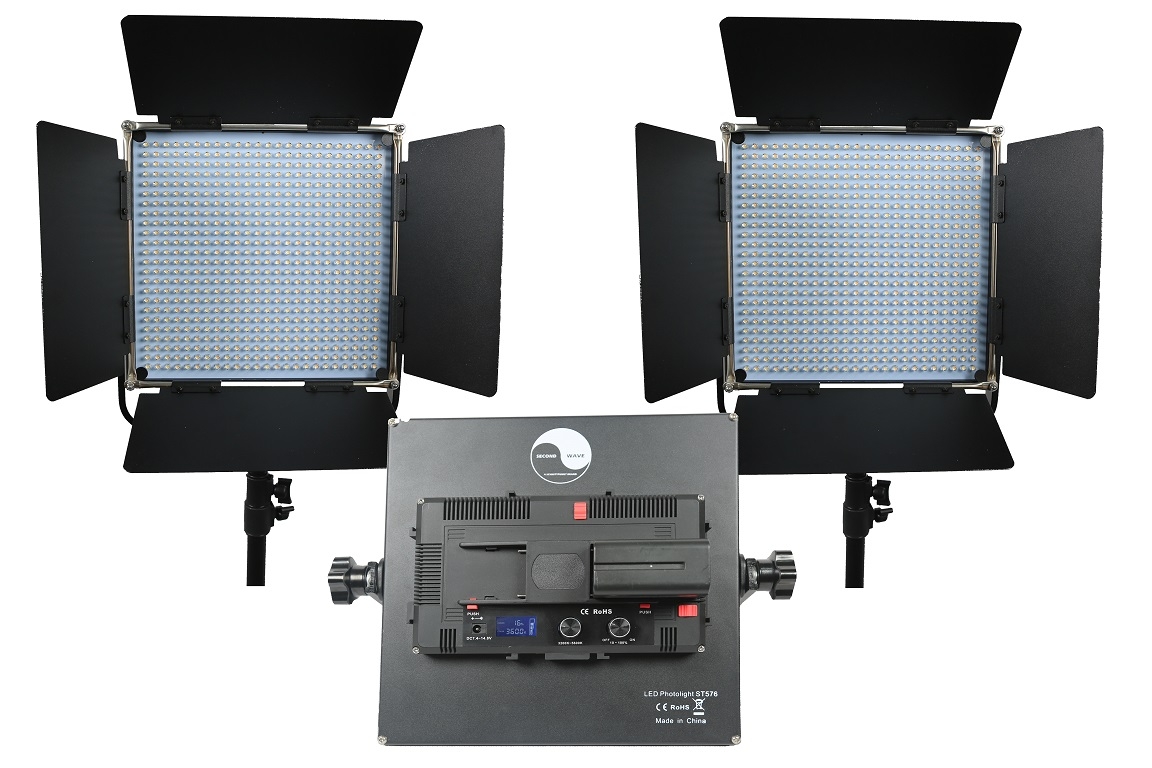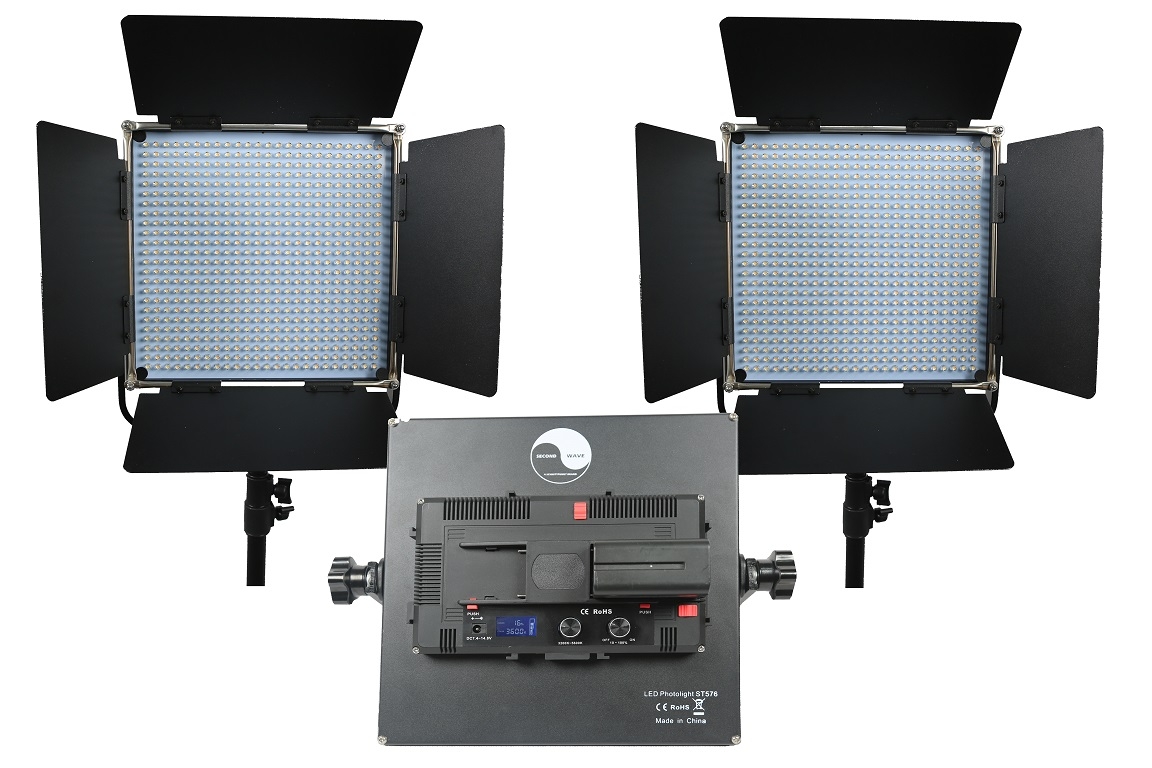 Second Wave 3 Piece Light Panel Kit - Adjustable Color Temps
Second Wave combines some of the very best lighting with functionality
PLEASE NOTE: THIS ITEM IS FOR PRE-ORDER AT THIS TIME. PLEASE CONTINUE TO PURCHASE AS NORMAL AS QUANTITIES WILL BE LIMITED AND WE WILL SHIP AS SOON AS POSSIBLE.
Second Wave V2 Kit BiColour 3 x 576
The 3 x 576 is a very special Bi-Color lightcase with a CRI value of above 95, which can be adjusted from artificial light to daylight in the color temperature and thus also produces all intermediate colors. Adjustments to the ambient light are just as possible as the setting of color moods. Held by magnets, the removable diffusor provides an additional plus in functionality. The lamps themselves have an attractive design, are small, very handy, and are made of metal and have a high-quality feel.

Extremely important: The NPF connection is compatible with many existing batteries, so that the light can be used independently of the mains power.

Since lightweight tripods are included in the case, there is no need to carry additional tripods. Nevertheless, it is one of the lightest LED light cases ever with three lights.
Kit Contents:
3 x 576 BiColor LED Light with NPF-Mount
3 x diffuser with magnetic holder
3 x light tripods
3 x power supply unit incl. power cable
1 x transport bag
Technical Specs:
- Material: Aluminium
- Light source: 576 LEDs
- Power Consumption : 35 W
- LED Life Rating: 50,000 hours
- CRI: >95
- Photometrics : 6,000 lux /1m
- Dimming Capability : 0-100%
- Beam Angle: 45
- Color Temperature : 3200-5600 K
- Voltage : 100-240 VAC; 12-14.8 VDC
- Dimension: 280x280x25mm ultra slim
- Total weight : 27LBS / 12 KG