EnCinema SLR Lens Adapter Kit Mark II - for iPhone and Android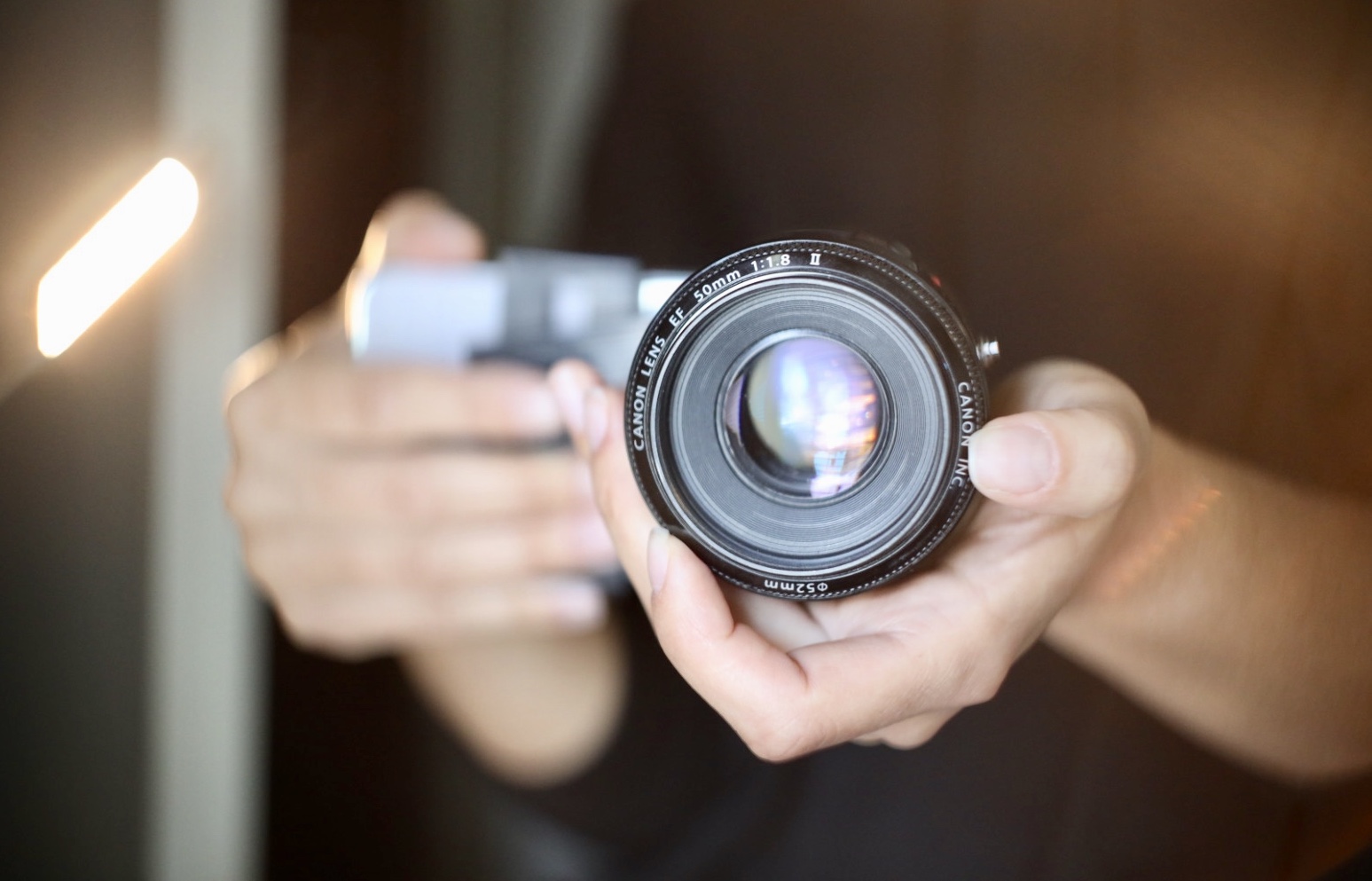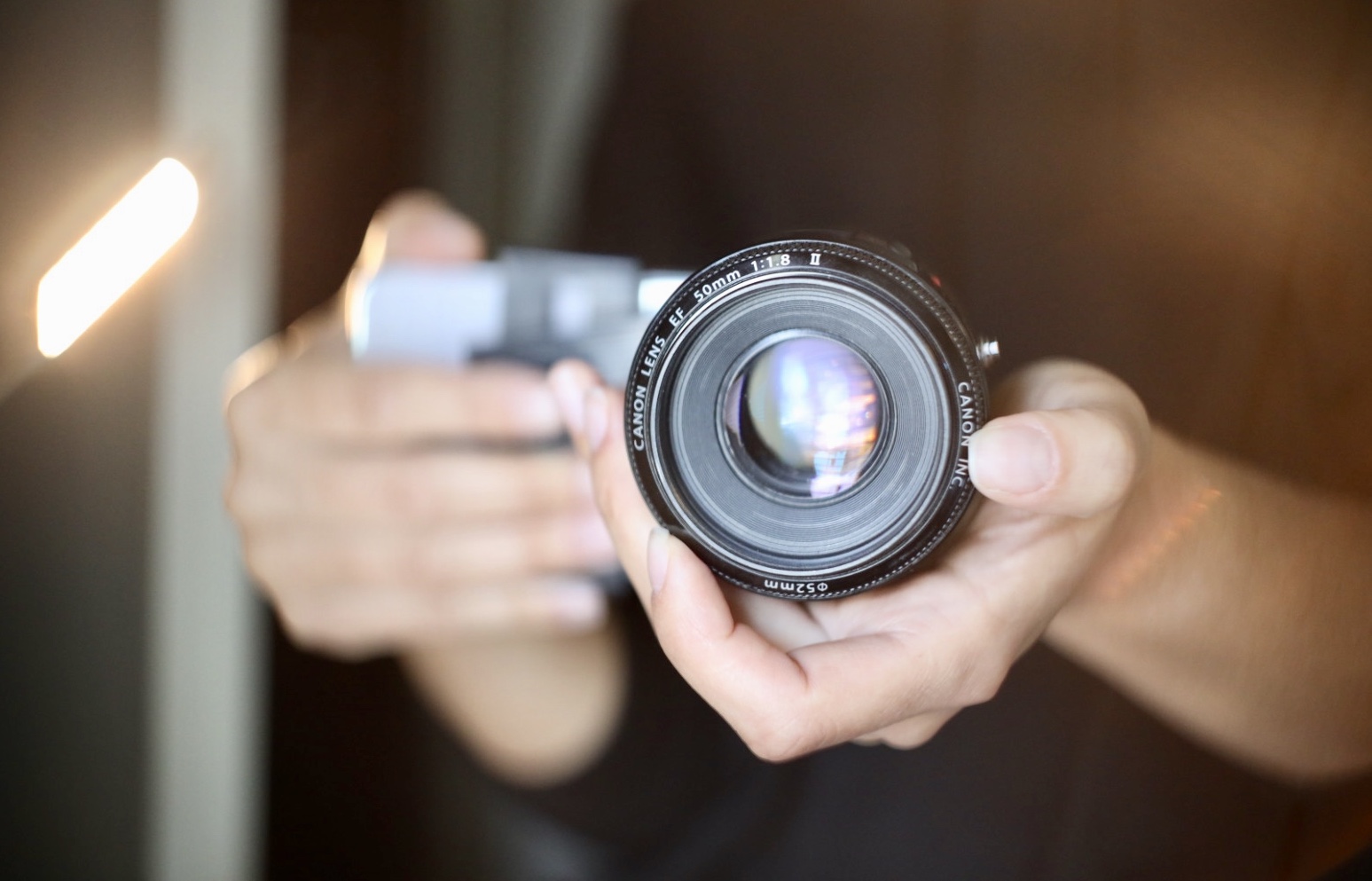 EnCinema SLR Lens Adapter Kit Mark II - for iPhone and Android
The Legendary EnCinema SLR Lens Adapter for iPhone and other mobile devices is back with a new version! A Complete Solution - just add your mobile device and SLR lens!
SLR lenses designed for Full Frame sensors with an aperture speed of f0.95 to f2.8 is recommended for optimal results.
This adapter includes a native Canon EOS-EF Mount or an optional Nikon Lens Converter so you can use both Canon EF and Nikon lenses. It also includes a semi-universal Phone mount for use on various cell phone / mobile devices that use the Filmic Pro video app.
Please note: Lenses will function in manual mode - there are no automatic lens functions. iPhone or Android Mobile device and SLR lenses not included in this kit - you must provide your own iPhone or Android device and SLR lenses.
"It's pretty impressive" - GIZMODO.COM
"Delivers some truly impressive results" - ENGADGET.COM
The EnCinema iPhone SLR Lens Adapter
THE FIRST & ORIGINAL iPHONE SLR LENS ADAPTER FOR MOBILE DEVICES!
Please note: This will NOT turn your iPhone or other device into a DSLR, but it will give the same dramatic shallow depth of field as a full frame DSLR and fun cinematic images with selective focusing using vintage and modern SLR lenses!
We recommend SLR lenses made for Full Frame Sensors or 35mm film cameras. Grain and light fall-off around the edges and corners of the image frame is normal and part of the look. The faster the lens aperture (f0.95 to f2.8) and the more light you have, the better the end results.
You'll need to use the zoom function in the Filmic Pro App to push past the image frame as well as any hard or soft vignetting.
The iPhone EnCinema SLR adapter is NOT meant to replace a professional cinema camera or a DSLR.
We do not recommend using heavy or long SLR lenses without additional support.
- Simply mount the EnCinema iPhone SLR Lens Adapter to your device via the rig/cage.
- Loosen the back step rings on the EnCinema iPhone SLR Lens Adapter to spin and align the glass focusing screen horizontally (16x9 Wide). Do not touch the screen with your fingers or anything else. Use the black glass holders or corners only.
- Since mounting a lens in front of your existing iPhone camera rotates the image, use the iPhone Apps called Filmic Pro (for video/cinema) or Turtle Head (for photography) to re-flip the image. Focus your iPhone on the image being projected on to the focusing screen within the adapter and you're all set. The Filmic Pro app also has a ton of other user controllable features such as a zoom function. Some cropping is necessary especially on the newer devices as the imagers and sensors become larger.
The focusing screens that are used within the SLR lens adapter are made from a laser etching process that gives it its projection qualities. With the higher resolution of current mobile cameras (HD and 4K), these lines (that look like a fine fingerprint) can be visible in certain lighting conditions - not always. This can not always be avoided and is considered part of the iPhone SLR lens look. It can be lessened via color-grading and other effects in post.
FAQS:
Q: Why is the EnCinema better than other adapters?
A: Our highly popular existing HD 35mm Adapter was redesigned specifically for use on the iPhone. We use only the very best glass focusing screens giving ours more professional results. The sharpest and most stylish images (as well as multiple international film, television and the highest music video awards) all speak for itself.
Q: What kind of lens can I use?
A: Since the EnCinema is assembled with the Canon EF mount (EF and EF-S lenses, but we recommend sticking with EF lenses which are made for full frame sensors and 35mm film), you can use almost any photographic lens via the use of converter rings. These rings usually cost a few dollars. A Nikon Lens Converter Ring is available here through us.
You'll lose about 1 to 2 F-stops of light, so we recommend fast speed lenses f0.95 to f2.8 for the best results. Also, like real cinema cameras, all focusing will be manual...thats what makes it so much fun!
Q: Why is the image a little noisy and grainy?
A: The EnCinema iPhone SLR Lens Adapter will give a more cinematic and vintage film look with very shallow depth of field. Vignetting, grain or dust can be visible and is to be expected. Use the supplied Air Blower to keep the screen free of dust. Use sensor cleaning kits and swabs for stubborn pieces of dirt or dust that wont blow off. We recommend the Visible Dust kits. And once again, use fast speed lenses f0.95 to f2.8 for the best and cleanest results to lessen the noise and vignetting.
Q) What kind of lens / lenses does this adapter take?
A) This adapter has a Canon EOS Mount making it convertible to most other lens typs such as Nikon, Minolta and may more. Converters are relatively cheap and the Nikon to EOS Converters can be bought from us. We recommend any EOS or Nikon lens with an f stop of f1.4 to f2.8. A Canon EF or Nikon 50mm f1.8 is perfect and can be bought new for around $99 in most camera shops, on ebay, amazon or and other online shops. Anything slower than f2.8 and you'll be forced to film on outdoor daylight or similar conditions. EF-S lenses, or other lenses made for crop sensor cameras will have darker edges and corners of your image (also know as vignetting). Some people desire or purposely shoot for this effect. The slower the lens, the more light is needed or you could be limited to shooting mainly outdoors.
Q) What is this adapter and what does it do?
A) It allows you to attach a photographic lens to your HD or DV Camera to get that true FILM LOOK with an extremely shallow Depth of Field or Narrow Field of Focus. This, along with 24 fps recording and you will have achieve a picture seen mainly by motion picture film cameras. The image gets projected from the photographic lens (not included) onto a piece of ground glass focusing screen within our adapter. The combination is then attached to the front of your video camera. Your video camera will then Macro Focus onto the projected image from the focusing screen. IT WILL NOT GIVE YOU HIGHER RESOLUTION. NO 35MM ADAPTER WILL! YOU SACRIFICE CLARITY FOR STYLE!
Q) Is the image upside down?
A) Since mounting a lens in front of your existing iPhone camera rotates the image, use the iPhone Apps called "Filmic Pro" or "Almost DSLR" to flip the image back to normal. Focus your iPhone on the image being projected on to the focusing screen within the adapter and you're all set. This app also has a ton of other user controllable features.
Q) Does this adapter vibrate, spin or take batteries?
A) No, It's what is known as a Static Adapter. Meaning that the glass does not vibrate or spin. Therefore, in certain lighting conditions or with slower speed lenses, the very fine grain on the ground glass can appear when viewing on High Definition monitors. Vibrating adapters from other companies start at around $400 USD. They are noisy, more complex, heavier and still film upside down. PLEASE NOTE: Just like film, the 35mm ground glass in the adapter is prone to dust. Some dust particles, specks and spots showing up on the image is to be expected and can not always be avoided.
Q) Anything else to know?
A) Yes, When shooting with these adapters and still lenses the rules and craft of traditional filmmaking apply. You will not be able to use your zoom function on the video camera as you need to zoom and focus in on the ground glass where your image is projected and lock that into place. Your focus is now adjusted by the photographic lens, and if you buy a lens with zoom functions you will use that to zoom. Also, like traditional film and film gates, you will need to make sure that the focusing screen does not have any dust particles that will show up in the image. Your glass will get dusty eventually and you will need to use a dust blower to clear that.
The EnCinema SLR Lens Adapter for iPhone makes its network debut for NBC TV. An interview series with Hip Hop Star Wale for NBC NiteSide with Peter Bailey.
DO NOT TOUCH THE GROUND GLASS OR BLOW ON IT WITH ANY SORT OF MOISTURE!! ONLY USE AN AIR / DUST BLOWER OR VERY FINE BRUSH, SILK, MICRO FIBER CLEANING CLOTH WITH NO PRESSURE SO THAT IT WILL NOT SCRATCH OR SMUDGE THE GLASS. TREAT IT AS YOU WOULD A CAMERA SENSOR AND USE SENSOR CLEANING KITS WITH SWABS AND SOLUTION FOR ANY STUBBORN DIRT OR DUST.